REPRESENTATION EQUALS LIBERATION?
Updated: Jan 20, 2020
WHY THOSE WHO DON'T FIT IN WILL LEAD THE BLACK LIBERATION AND SAVE THE BLACK COMMUNITY FROM ITSELF... AND THE WHITE GAZE.
Each day, I'm reminded just how equally exhausting and liberating it is to journey through life as a queer woman, as a person of African descent, as someone who straddles multiple intersections of life simultaneously. Yet, as someone who is not fully represented in most cases, I know that there are a combination of obstacles put in place to block those deeply rooted in the margins. Much has changed and continues to progress for Black people who are less recognized and acknowledged when decisions are being made, but there's still a lot that just ain't gon' cut it if we're looking for real, sustainable change. From the good to the downright ugly, here are my thoughts on what it means to be within the margins of the margins of Black culture and white society. In the words of KF: Do you want a revolution? **woop woop** I said, DO YOU WANT A REVOLUTION??


THE ISSUE AT HAND
To put it simply: change begins in the margins of society. It starts within the marginalized and disfranchised group, then moves to other marginalized groups closer in proximity. This movement of perspective and understanding can take years to gain understanding and solidarity (e.g. the fight for #BlackTransLivesMatter continues). One of the reasons reform occurs is because a new perspective has finally been brought to the attention of those in power (or those with some form of leverage, authority, etc).
However, historically, the leaders of many Black progressive movements controlled the narrative, and erased and discounted the voices of those within the community who did not "fit the mold" of conventional Blackness or fit the comfortability of the white people who endorsed the movement. For example, Claudette Colvin, who originally refused her seat on a Montgomery bus was not supported due to her being a pregnant teen and inability to fit the mold as someone who'd be supported fully by the community. Now, imagine that for the LGBTQ+, disabled, non-binary, non-Christian/ non-religious, non-formally educated, and other folks that are unable to get sufficient support because they simply do not fit the mold.
Photo courtesy of The Nation
Even radical groups, such as The Black Panther Party, had misogynistic and homophobic perspectives on the leadership and direction of the Black community. Today, there are still many within the community who carry similar ideologies.
Yet, wouldn't you want the least represented to speak for the whole since they can relate not only to the whole, but to the marginalized within the whole as well?


THE GOOD


The Black community in recent years has shifted to a more inclusive outlook on what Blackness means. The inclusion of all complexions and shades of Black women in Black-centered shows and movies, the information that has begun to be shared on different perspectives of the queer and trans experience in America, Black women, and the overwhelming support shown to fellow Black Twitter users, gives us hope that all is not entirely lost.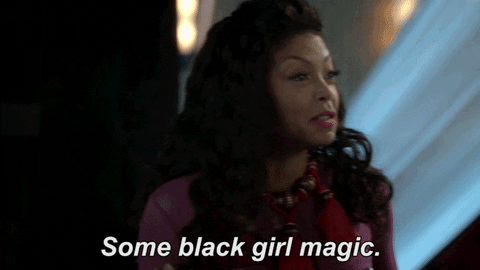 Black women have shown up to bat for the Black community time after time, and the continuation of Black women to use their intersectionality in defeating patriarchy and racism is what this country needs. Living in the in-between of two identities raised your awareness to issues that don't plague others. It is with this intersectionality that we will finally come to be liberated as a people, through empathy and solidarity.


EXPANDING THE NARRATIVE


For those who live in the margins of the Black community and/or white society, you know that nothing is simple, nothing is clear-cut/ black-and-white. Society has convinced us that it is a taboo thought and practice for someone to identify as both Christian and queer/ trans, or non-binary and intersex, or any other variations of both/and intersections. We have secured policies around the comfortability of those who endure very little (if any) intersections...I'm looking at you white male politicians. We must shift the narrative of what it means to be both/and within the Black community, beyond being Black and woman or Black and queer. If we fail to acknowledge the capability of Blackness to look like more than what makes most people comfortable, and accept that our refusal to fully accept ALL Black lives stems from our own ego and limitations, we may never see true liberation.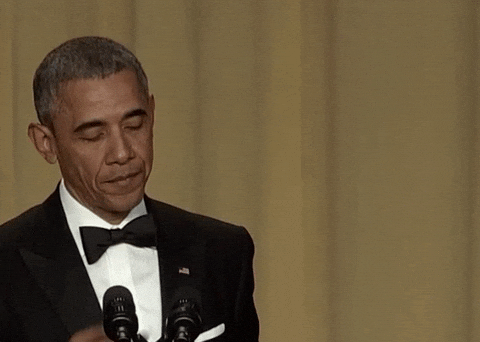 BLACK N WHITE SPACES emerged from conversations on what it means to be Black in predominantly white spaces or in spaces where Blackness is not immediately prevalent. These conversations, centered on inclusion, diversity, and transparency have grown into a community of people who live life through a unique lens of the Black community. As we work toward understanding the neighboring experience of those within the Black community, we are challenged to broaden our worldview of what it means to be human.


We created this space to be a safe middle ground for Black thought, theory, practice, education, love, unity, empowerment, and liberation. We believe that inclusion and solidarity is the foundation for any and all sustainable change and progress, which is why we speak for the in-betweens of the Black experience, giving voice to ALL Black lives.
#blog #BlackLivesMatter #representation #BlackPantherParty #cultureMJN76